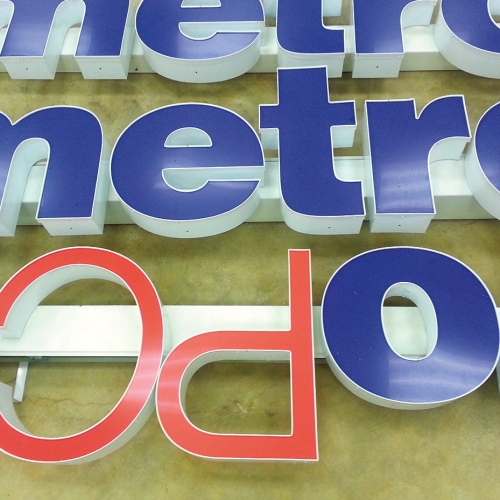 Backlit Sign Faces
Translucent (backlit) sign faces are created using three basic methods:
1. Flexible Sign fabric (Signtech or Panaflex) decorated with translucent vinyls. This is the preferred method for most national sign programs providing maximum color longevity and are less expensive than using acrylic.

2. Flexible Sign fabric (Panaflex) decorated with direct inkjet printing. ALD is certified by 3M to offer warranties on our inkjet printed flex faces. Have you ever seen a printed backlit sign that looks great during the day but is faded or "washed out" at night? We double-print our translucent graphics and signs for bold colors both day & night!

3. Acrylic sheet decorated with translucent vinyls: Using acrylic provides you a rigid sign face required for various sign cabinets and zoning restrictions. They are often easy to change. Simply slide in and out!
Backlit Sign Faces Gallery
Back lit sign faces can make any logo or brand stand out. While adding dimension to the front of your building, these colorful creations also illuminate and make your business pop at night!
Like what you see? Request a quote today!
Contact Us Today
Our customer service team is ready to help you! They will provide you with courteous attention and have extensive product knowledge. Contact ALD below with any questions regarding file prep, order status or to get a quote.